Conservatorio di Musica Santa Cecilia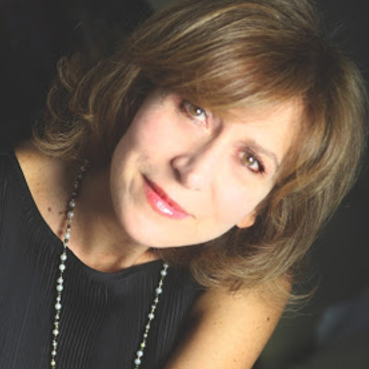 Carla Conti
Carla Conti is professor in the postgraduate course/Master in "Didactic of Music and Instruments" at the Santa Cecilia Conservatoiry of Music, in Rome, since 1999, and teachs Choral conducting and Choral Repertoire since 1994. She has been a member at the "Santa Cecilia" academic council for two mandates and currently she is the International Relations Coordinator since 2017 . She is the ideator and coordinator of the post degree Master AReMus – Artistic Research in Music and the project manager of the strategic partnership project: NEWS in MAP. More teaching experiences: Naples SOB University; Master RomaTre University.
Her academic qualifications: university degree in Musicology gained at the DAMS (Drama, Art & Music Studies) of the University of Bologna; and conservatory masters in Piano; in Choral Music and Choir Conducting; in Didactics of Music (Music Education). Carla Conti wrote a monography: Nobilissime allieve – della musica a Napoli tra Sette e Ottocento – Guida Ed., Napoli 2003.
Download a short biography document by Carla Conti, or download Prof. Conti's CV from the CMSC website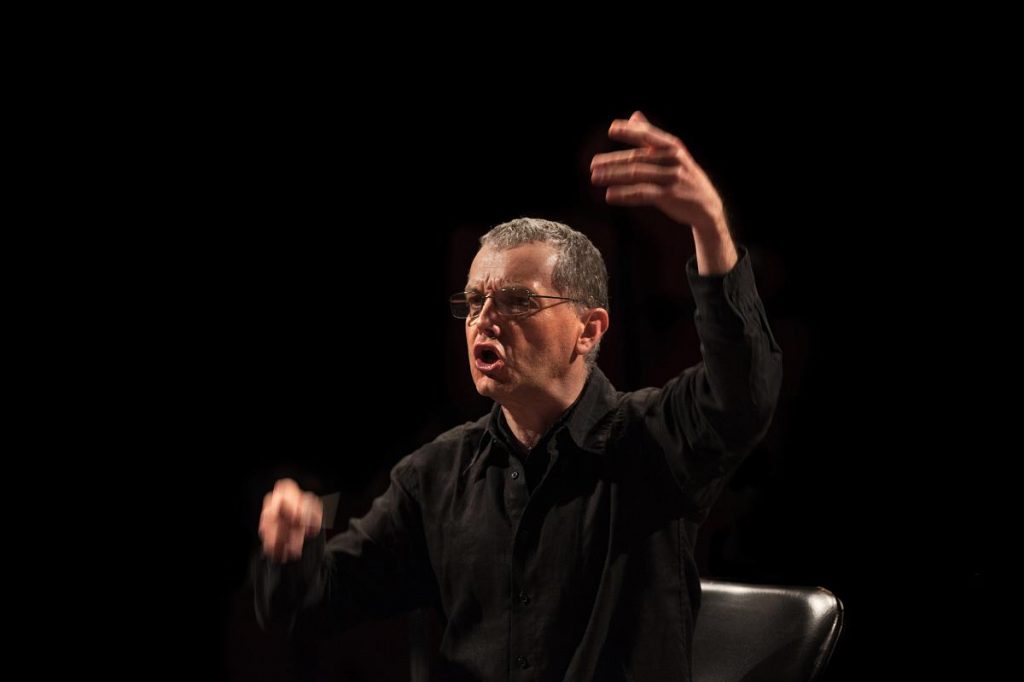 Michelangelo Galeati
conductor and cellist, Michelangelo Galeati is currently professor at Conservatorio di Musica Santa Cecilia Roma, Italy, where he is also member of the International Commission. Michelangelo Galeati studied composition and conducting with Piero Bellugi, Donato Renzetti and Dario Lucantoni and cello with Rocco Filippini and Amedeo Baldovino. He graduated in S. Cecilia Conservatory of Music Roma, and in the prestigious Accademia Nazionale di Santa Cecilia. His studies include also Musicology and History of music in which he graduated in University of Bologna and in University of Tor Vergata Roma.
After a long experience as cellist in chamber music and orchestra, Michelangelo Galeati switched to conducting in 2004, bringing his huge experience in strings and orchestra repertoire. After an intensive training in Conducting at Bachelor and Master level, at the moment he is full time conductor both in Symphonic and Opera productions. He began an active conductor's carrier, leading several official State Orchestras in Italy such as Orchestra "Arturo Toscanini" in Parma, Orchestra Sinfonica Aquila, Orchestra "Tito Schipa" Lecce, Orchestra Sinfonica Siciliana, Orchestra del Teatro Cilea of Reggio Calabria, Orchestra Teatro Carlo Felice Genova, Mitlleeuropea Orchestra. He is regularly invited in Germany (Trier Theatre Orchestra and Berliner Symphonikern Orchestra) where he has been conducting again in 2018 for the 4th time in the prestigious Philharmonie Berlin. He also leads big Opera projects involving young musicians and soloists
Download a short biography document provided by Prof. Galeati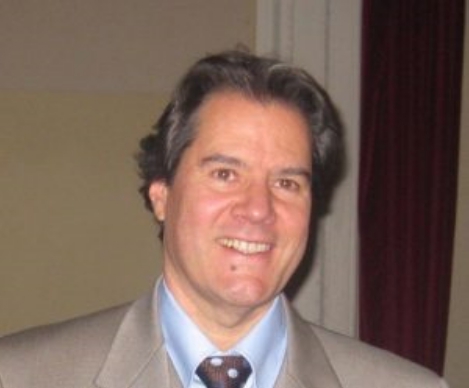 Roberto Giuliani
Roberto Giuliani, Rector of the Santa Cecilia Conservatory of Music since 2016 and actually at his second mandate, graduated in Piano and in Art, Music and Performing Arts.
Before devoting himself to teaching and musicology, Giuliani was active as a harpsichordist and pianist.
Giuliani started teaching at the Italian State Conservatories in 1987: Music History, and of Music and Mass Media. Concurrently, from 1990 to 2013, Giuliani was adjunct Professor of Musicology at the Universities of Lecce, Macerata, Naples, Parma and Rome with regard to: History of Theory and Composition, History of Contemporary Music, Musical Discography and Videography, Multimedia, Music and New Media.
Giuliani collaborated with the most important musical foundation and theaters (Mozarteum Salzburg, European Center of Ravello, Italian Culture On Net, Accademia Nazionale di Santa Cecilia, Teatro La Scala in Milan, Teatro dell'Opera in Rome, Scelsi Foundation, Cini Foundation).
Moreover, Giuliani worked for the RAI broadcasting leading research groups. As a result of a nationwide selection, in 2014 he was included in the Registry of Expert Evaluators of ANVUR- the Italian National Agency for the Evaluation of Research and University System. Currently he is a member of the International Scientific Committee for the project "Music in 20th-century Italy".
Download Prof. Giuliani's CV from the CMSC website
---
Association Européennes des Conservatoires , Academies Musique et Musikhochschulen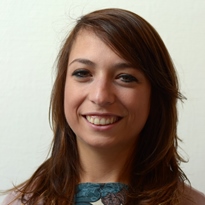 Sara Primiterra
Sara has been part of the AEC Team since 2009. She coordinated the European Students Chamber Orchestra Tour 2011 in the framework of the project "Widening Participation on the Road to Membership" and in September 2010 she became the Office Manager of the AEC. Since November 2011 Sara has been the Events Manager of the AEC, being in charge of the organization of the AEC Annual Congress, the International Relations Coordinator Annual Meeting and the thematic working groups and platforms (Pop and Jazz, Early Music and Artistic Research). She also represents the AEC at international meetings. Since 2016 she also got involved with project management at AEC: she is the Project Manager of the European Online Application System (EASY) and she represents the AEC in the management working group of Erasmus Strategic Partnership and Creative Europe projects where the AEC is involved as communication and dissemination partner. Sara has got a Master of Science in Economics and Management of Arts and Culture at Bocconi Business University in Milan with a final dissertation on conservatories' international relations. She was also trained as a musician and she got a violin degree at Conservatorio di Novara (Italy). Sara is Italian, speaks English and French and has some knowledge of Spanish and Dutch. Her main fields of interest are: management of cultural and educational institutions, event management, mobility and international relations.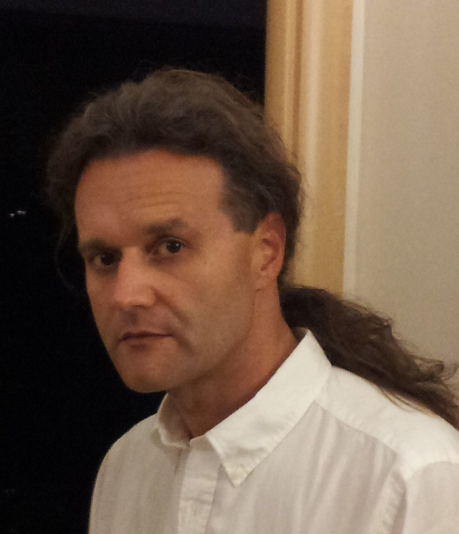 Raffaele Longo
International Project Manager at Link Campus University in Rome, he is also Head of International Relations Unit of INNEL – Neuroleadership National Institute. Lobbyist & Expert Project Leader, his background encompasses several projects in Europe, Mediterranean, Middle East, Latin America and Far East. Expert Evaluator and Rapporteur for EU Commission. He is the External Advisor of the project News in Map. Professor of Music Theory in Higher Education programs (Cosenza, Italy) and Visiting Professor in the following European Universities: Berlin, Krakow, Vilnius, Tromso, Brussels, Tallinn, Izmir, Tirana.
He specialises in music analysis (Schenker) and musical semiotics. Recent publications: musical dramaturgy and deconstruction; Mozart's theatre; semiotics of contemporary music; entrepreneurship, business and performing arts. Current researches: a logical approach to the harmony of Elliott Carter; informal and non-formal learning; leadership; international cooperation. His background encompasses composition, conduction, piano and philosophy. Top ranked in several international competitions of composition and contemporary dramaturgy, he is the author of symphonic, chamber, documentary and theatre music. His works have been published, performed, recorded and produced by prestigious international institutions. He conducted more than a hundred concerts in Italy, Spain, Switzerland, France and Austria.
PhD in Composition and Theory at Vrije Universiteit Brussel (VUB).
Download a biography document provided by Prof. Longo
---
European University Cyprus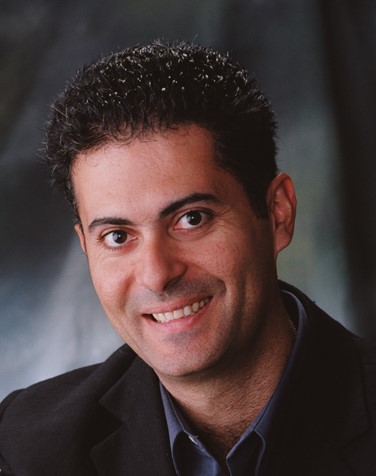 Yiannis Miralis
is Associate Professor of Music Education and Saxophone and International Relations Coordinator for the Department of Arts. He holds music education degrees from Lawrence University, Bowling Green State University and Michigan State University. He has taught at the University of Cyprus and the University of Windsor in Canada. From 2001 to 2004 he served as Assistant Professor of Music Education and Saxophone at the Lionel Hampton School of Music of the University of Idaho. Since his employment at European University Cyprus in 2005, he is teaching music education courses, applied saxophone and directing the symphonic band. His areas of specialization are instrumental music education, world music pedagogy and music teacher training. He has presented in various conferences and has published articles and book chapters at national and international journals.
Miralis is also an active saxophonist and chamber musician. He has performed various times with the Cyprus Symphony Orchestra, with the Transcontinental and Macedonian Saxophone Quartets, the Mediterranean Trio and the Cyprus Big Band. He is member of various music organizations such as ISME, GSME and WASBE. He is also board member of the European Chamber Music Teachers' Association (ECMTA), chair of the Forum for Instrumental and Vocal Teaching of ISME and board member of the Greek Saxophone Association.
---
Royal Irish Academy of Music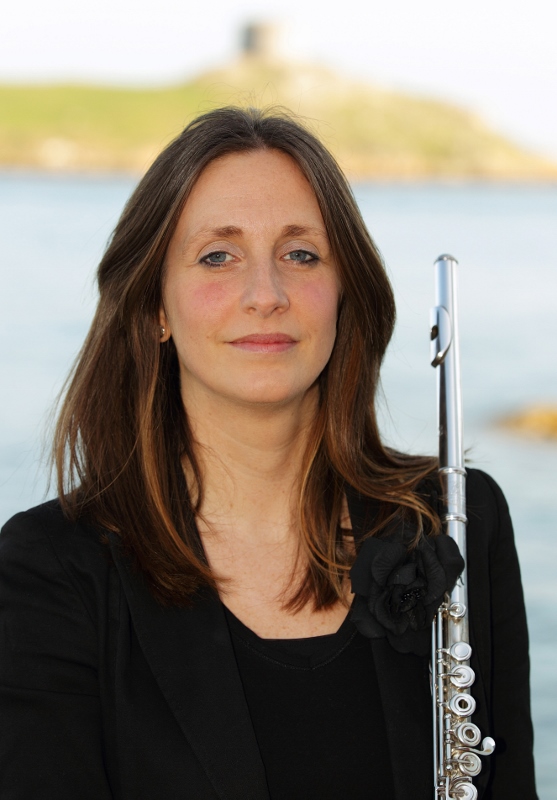 Vourneen Ryan
Vourneen Ryan is a professional flautist, teacher and performance psychologist. As a flautist, Vourneen has held the position of Co-Principal Flute with the Royal Liverpool Philharmonic Orchestra and currently performs regularly with many of the major orchestras in Ireland and the UK. She is also a keen chamber musician and educator. Alongside her performing career, Vourneen has a Masters degree in Sports, Exercise and Performance Psychology and is the owner and director of the performance psychology consultancy (The school Of Performance).
Vourneen is currently a teacher of flute studies at the Royal Irish Academy of Music and utilises mental skills training techniques to motivate and inspire her students. Vourneen is currently a working group member (Entrepreneurship) of the AEC's SMS (Strengthening Music in Society)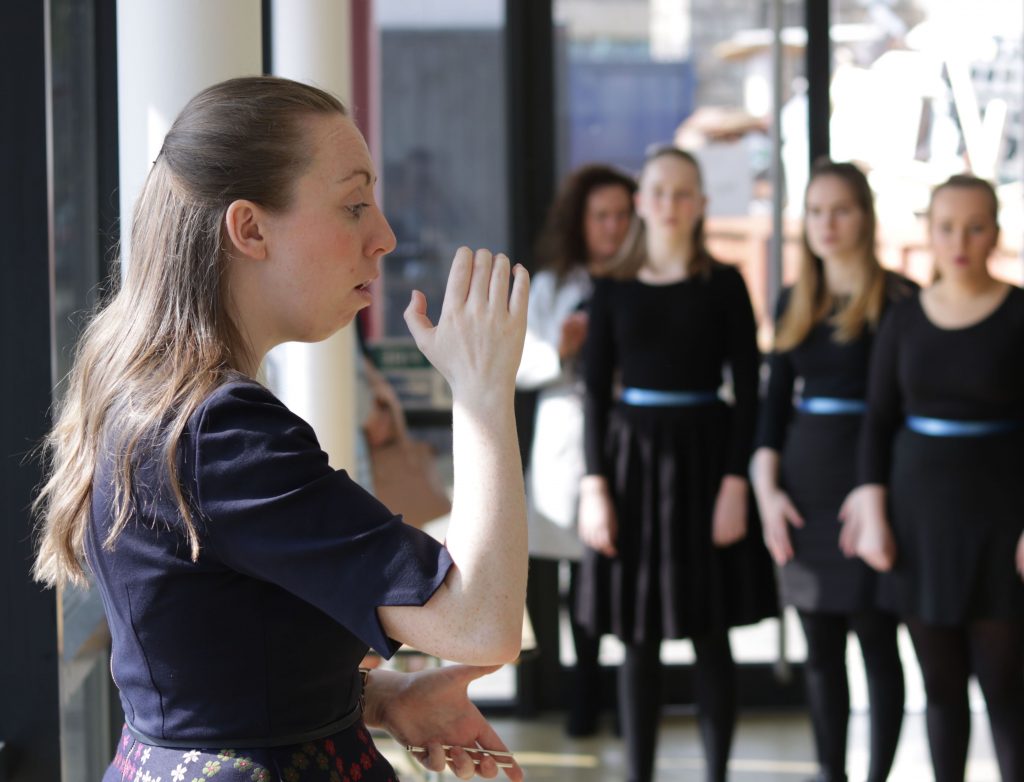 Lynsey Callaghan
Following a degree in music education (Trinity College Dublin and DIT Conservatory of Music) and a master's degree in choral conducting (Royal Irish Academy of Music), Lynsey Callaghan completed a PhD in medieval musicology in Trinity College Dublin, Ireland. She is a member of the Musicianship Faculty in the Royal Irish Academy of Music. During her undergraduate degree, Lynsey studied at the Kodály Institute of the Liszt Ferenc Academy of Music in Hungary. She regularly works as chorus master for Chamber Choir Ireland (CCI), Ireland's flagship professional choir. She also conducts Tallaght Choral Society.
Lynsey is passionate about providing opportunities for excellence in youth choral music. In October 2017, Lynsey founded Dublin Youth Choir and is the current Artistic Director. As the Artistic Director of the Belfast Philharmonic Youth and Chamber Choirs and founder and Artistic Director of the Cross Border Youth Choir initiative, Lynsey spends her time between Dublin and Belfast. She was an adjudicator on BBC NI School Choir of the Year 2020. Lynsey has worked as a musicianship tutor for the National Youth Choirs of Great Britain, Irish Youth Training Choir, Irish Youth Choir, Ulster Youth Training Choir, and Ulster Youth Choir. In 2016, she was Head of Musicianship for Youth Choir Kenya and Conductor of the Junior Youth Choir of Kenya, and in 2018 she was Conductor of Ulster Youth Junior Choir.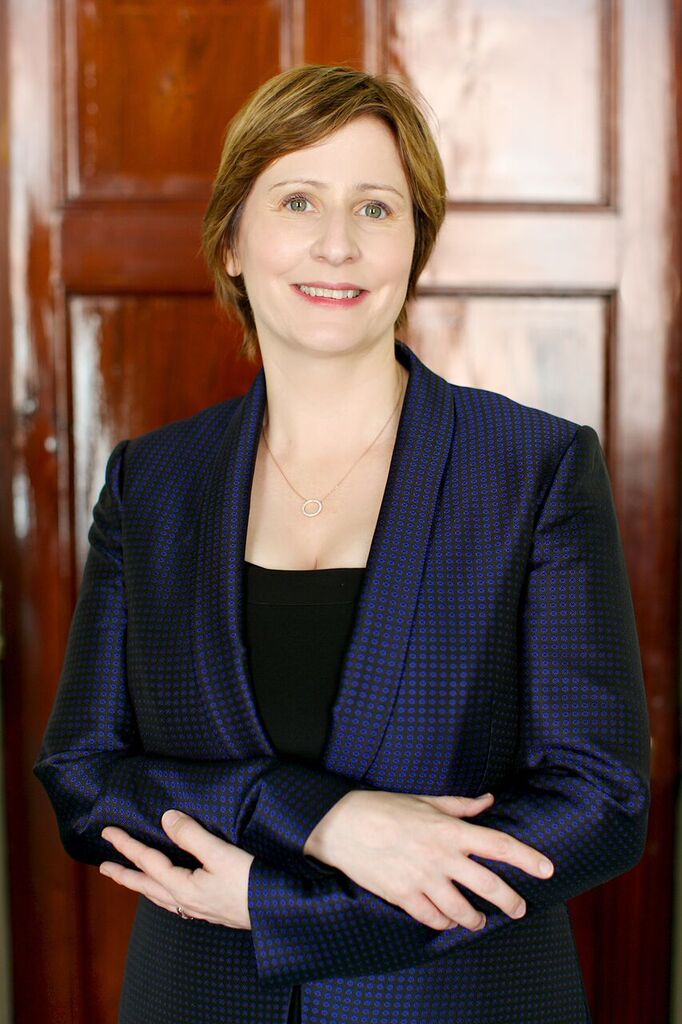 Deborah Kelleher
Appointed Director of the Royal Irish Academy of Music in 2010, Deborah Kelleher has played an integral role in the strategic development of the institution's international profile, outreach, and academic courses.
Milestone achievements include the introduction of specialised undergraduate degrees in composition and vocal studies; Podium, the Centre for Performing Ensembles; and RIAM becoming an associate college of Trinity College Dublin. RIAM has also forged significant performance partnerships with many of the world's most prestigious music conservatoires including the Juilliard School, New York, Guildhall School of Music and Drama and the Liszt Academy, Hungary.
RIAM is currently involved in a €22 million re-development of its campus, a project which will go hand in hand with a substantial review of RIAM's mission, curricula and organisational structure, to be completed by late 2021.
In 2016, Deborah was elected a Vice-President of the European Association of Conservatoires (AEC). In 2020, AEC and RIAM led a consortium of 10 institutions in a successful Erasmus partnership project bid to examine issues of power relations in higher music education, known as the 'PRIhME' project. The 3-year project commences in November 2020.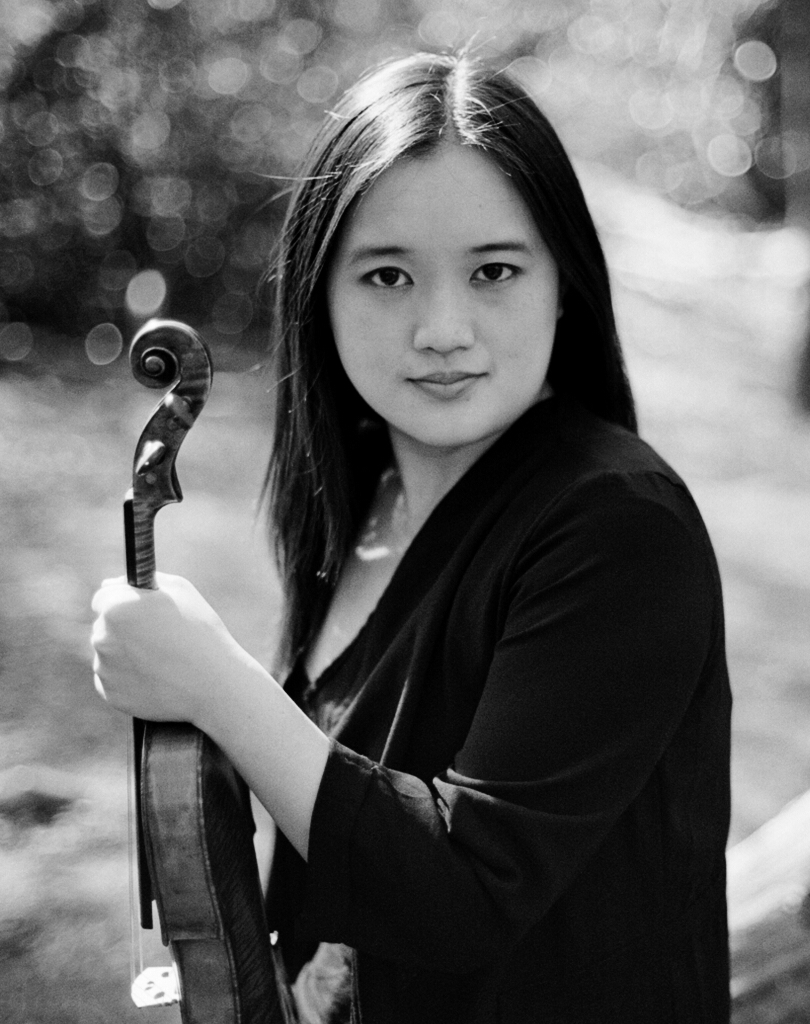 Sarah Sew
Sarah Sew was appointed Professor of Violin, Head of Strings and Chamber Music at the Royal Irish Academy of Music in August 2018. Sarah's teaching style focusses on building independent learning, giving students the tools for thoughtful and efficient practice in order to achieve their performance aims. She appears worldwide as a guest concertmaster, director, chamber musician and soloist. Her recital debut at Wigmore Hall was supported by the Maisie Lewis Young Artists' Fund from the Worshipful Company of Musicians. Sarah has appeared as Guest Leader of the RTÉ National Symphony Orchestra, BBC Symphony Orchestra, English Symphony Orchestra, Balkan Chamber Orchestra, Irish National Opera Orchestra and the Human Rights Orchestra in Lucerne. Previous positions include Concertmaster of the European Union Youth Orchestra and Principal First Violin of the RTÉ Concert Orchestra. Sarah completed postgraduate studies at the Hochschule für Musik Franz Liszt Weimar, following receipt of her bachelor's and master's degrees from the Royal Academy of Music, London where she was later elected as an Associate (ARAM) in 2018. Sarah is additionally Artistic Director of Beckett Chamber Music Series, which explores the connection between words and music, inspired by Samuel Beckett's reduction of artistic expression. Through her inter-disciplinary work, she has collaborated closely with actors, writers, directors and theorists. Sarah curates the RIAM's annual chamber music festival, ChamberFest Dublin and directs its boundary-pushing mixed instrumental group, Ensemble Interforma.
See Prof. Sew's web page at RIAM
---
Yasar University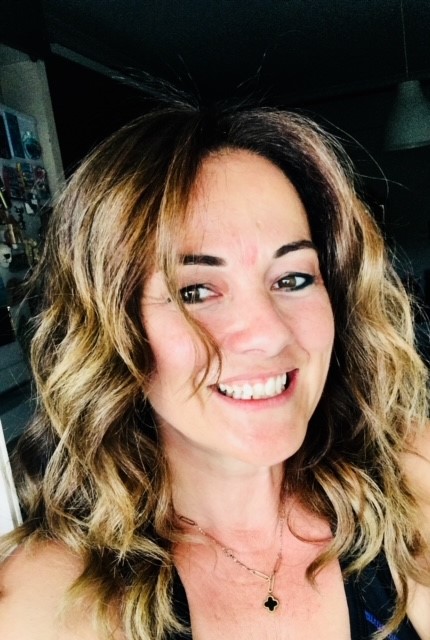 Payam Susanni
Payam Susanni was born in Izmir, Turkey. She received her BM degree in Piano Performance from Dokuz Eylul University Izmir State Conservatory.
She continued her Master's Degree at LSU School of Music and got her MM degree from University of Texas at Austin,TX, USA. She holds her DMA degree from Yasar University Arts and Design Faculty.
She has given many solo, duo and chamber music concerts around USA, Europe and Turkey.
During 2000-2008 she worked as a Piano and Chamber Music teacher at Clavier Werke School of Music, Austin, TX, USA. During her teaching career she had been invited to organize and judge many music festivals and competitions.
Since 2008, Dr. Susanni continues her teaching position as an Assistant Professor at Yasar University Arts and Design Faculty School of Music, Izmir, Turkey.
She is the Artistic Director of Yasar University Continuous Education Center Music Academy. As an International Relations Coordinator of the Music Department she is participating in many International Projects and meetings and actively organizing many international festivals, masterclasses and concerts.
Dr.Susanni is also the writer and the coordinator of the Strategic Partnership project called "OMEGA" (Opening More Employability Gates for Arts and Music Students)
Currently, she is the member of AEC – SMS Project's Working Group 3 on Entrepreneurship mind-set for musicians.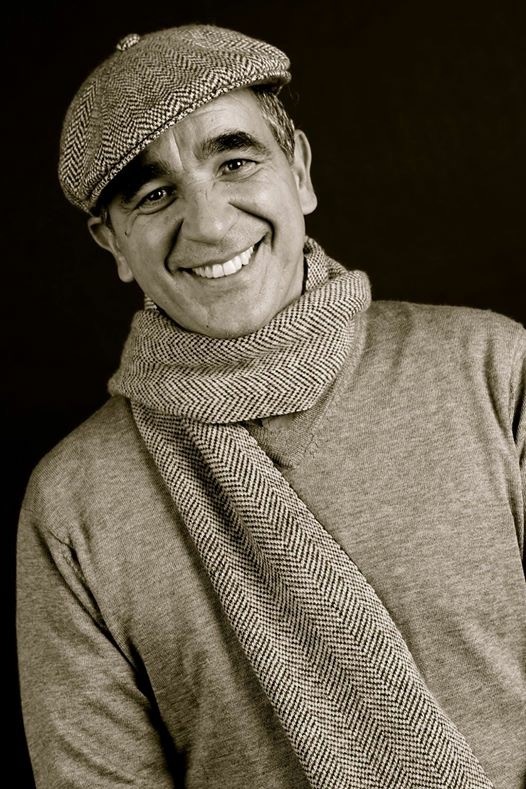 Paolo Susanni
After completing his undergraduate studies at the New England Conservatory, he completed his Masters Degree at Baylor University and Doctor of Musical Arts at the University of Texas. He began his academic career as a lecturer at Texas State University. He was appointed Assistant Professor and later Associate Professor at Yaşar University where he has since been working as piano-guitar and theory coordinator. He is a published author of several scholarly papers and two books. He is at present busy on a third book. His field of expertise is music of the 20th Century. He is also a solo and chamber musician that maintains a regular and international and local concert schedule.